Panic Buttons
Bunker 360 proprietary safety button provides 24/7 protection for your staff. Hotels can comply with regulations with our easy to use push button to accurately location employee locations within your facility.
The Bunker 360 Hotel Safety Button provides reliable location tracking when our buttons are pushed. The Panic Buttons help improve employee retention, morale, and reduce your facility liability.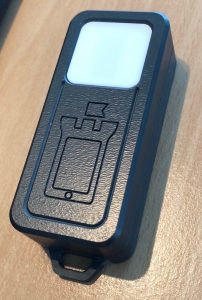 Bunker 360 Panic Button Benefits
● Competitive pricing – if you find a more competitive rate, we will price match. Call and ask today!
● Easy installation – our installation requires no cables or wires and seamlessly integrates to your current infrastructure
● No dead zones – our reliable system ensures accuracy in all areas of your facility
● 24/7 support
The hotel panic button helps your Hotel comply with city and states for states such as Washington, New Jersey, California, Illinois, and Florida.
Bunker 360 works with all major hotel brand and hospitality groups across the United States. With over 150 customers, our reliable systems, great pricing, and easy to use system helps your facility be compliant without taking away valuable time.
How Can Bunker 360 Help
Same Day Quotes

Schedule a Demo

Customized Safety Plans and Programs

Competitive Pricing and Price Match Program

Financing Plans

Security and Safety Audits

Staff Training

Emergency Action Planning

Local Emergency Action Planning
The Bunker360 Safety Button Solution- How It Works
Our exclusive technology requires only a gateway for implementation and our complete stand-alone button carried by staff. After activating the button, the alert will be sent to Bunker360's exclusive, easy-to-use app. This dashboard notifies a staff member, manager, supervisor, or security officer so they can respond promptly to the location of the employee in distress.
The Gateway
 Gateways can be installed in just a few minutes with no hardware or screws. There are two installation options:
Bunker360 comes to your facility for install

Your internal staff installs with our easy-to-understand instructions and guide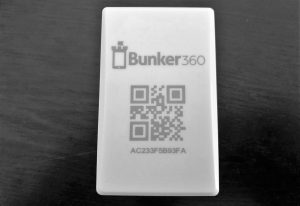 The Safety Button
Bunker360 safety buttons are discreet and come in a unique case that will not appear as typical safety buttons. Bunker360's safety button solution can be attached to keyrings, lanyards, and many other items for easy access and convenient carrying.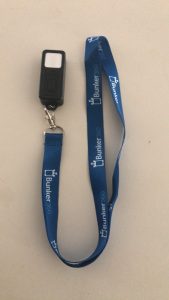 The Bunker 360 Panic Button Safety System
The simple panic button design quickly integrates into your staff's daily routines and is hassle-free as possible. Bunker360 will provide your team with full training and ongoing support to aid in implementing and using the Bunker360 Safety Button Solutions.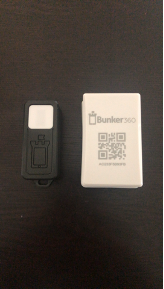 Proprietary Technology
Our exclusive Bunker360 System and technology will provide a custom solution to fit your budget while helping you comply with laws, ordinances, and regulations.
Our highly trained staff can custom-tailor our solution to meet your needs and help you avoid costly fines and potential lawsuits.
Our advanced application will record occurrences of button presses and save them along with the location, time, and date. It will be stored safely and securely for your business to keep on record at your site and with Bunker360.
The Bunker360 Safety Button Solution was designed for employees to be an easy-to-use, quick-to-deploy solution. The solution gives peace of mind to your employees with interactive customer roles and the assurance that they can summon assistance quickly in emergencies. Our technology also minimizes the risk of accidental pushes of the button, so you know each press is essential.
Hotel, Casino, and Hospitality Panic/Safety Button Laws
The Bunker360 Safety Button Solution also helps hotels and casinos comply with their local/state laws for safety button systems and also AHLA's 5-Star Promise, a commitment that many major hotel brands have committed to. This includes an obligation to provide safety buttons to employees by December 31, 2020. The Bunker360 Safety Button Solution helps create a safer environment for staff and guests.