Proprietary Safety Button Solution
24/7 Protection for Your Staff
Protect your staff with simple to use push buttons that accurately pinpoint an employee's location within your facility.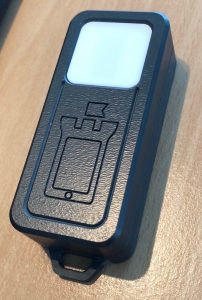 Benefits of the Bunker360 Safety Button Solution
Simplicity Guaranteed
No Hardwiring or Rewiring
No Charging Needed
No Hardware Needed from Clients
Pinpoint Location with Room Level Accuracy
Advanced Bluetooth Technology
No Dead Zones
Professional Installation
No Accidental Alarms
World Class Customer Service
Staff Training and Support
Always talk to a real person
Special Financing Plans, no upfront costs
Competitive Pricing
Helps Comply With City and State Laws such as those in Washington, New Jersey, California, Illinois and Florida
We work with all major brands and major hospitality groups across the United States.
References are available upon request.
Get a same day customized quote for your business!
(305) 960-7675 direct
(855) 566-2864 toll free
sales@bunker360.com
www.bunker360.com
The Bunker360 Safety Button Solution- How It Works
Our exclusive technology requires only a gateway being implemented and our exclusive stand-alone button carried by staff. After activating the button, the alert will be sent to Bunker360's exclusive, easy to use app and dashboard to notify a staff member, manager or supervisor, or security officer so they can respond promptly to the location of the employee in distress. 
Gateways can be installed in just a few minutes with no hardware or screws. Installation is provided by Bunker360.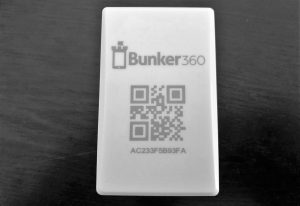 Bunker360 safety buttons are discreet and come in a unique case that will not appear as typical safety buttons. Bunker360's safety button solution can be attached to keyrings, lanyards, and a multitude of other items for ease of access and convenient carrying.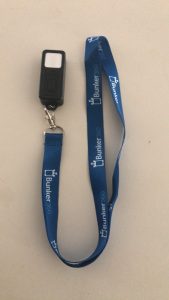 While designed with simplicity in mind to quickly integrate into your staff's daily routines and be as hassle free as possible, Bunker360 will provide full training and ongoing support to all of your staff to aid in the implementation and use of the Bunker360 Safety Button Solutions.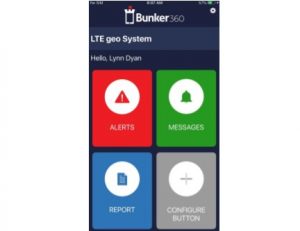 Proprietary Technology
Our exclusive Bunker360 System and technology will provide you with a custom solution to fit your budget while helping you become compliant with laws, ordinances, and regulations. Our highly trained staff can custom tailor our solution to meet your needs and help you avoid costly fines and potential lawsuits.
Our advanced application will record occurrences of button presses and save them along with the location, time and date and will be stored safely and securely for your business to keep on record at your location and with Bunker360.
The Bunker360 Safety Button Solution was designed for employees to be an easy-to-use and quick-to-deploy solution. The solution gives peace of mind to your employees with customer interactive roles and the assurance that they will be able to summon assistance quickly in emergency situations. Our technology also minimizes risk of accidental pushes of the button so you know each press is important.
Hotel, Casino and Hospitality Panic/Safety Button Laws
The Bunker360 Safety Button Solution also helps hotels and casinos comply with their local/state laws for safety button systems and also AHLA's 5-Star Promise,  a commitment that many major hotel brands have committed to. This includes a commitment to provide safety buttons to employees by December 31, 2020.  The Bunker360 Safety Button Solution helps create a safer environment for staff and guests alike.